The information about Vietnam Embassy in Hong Kong and the guidance on how to apply for Vietnam visa in Hong Kong for the applicants who are staying or residing here. It also instructs people getting a tourist or business visa to Vietnam in a very short time.
In order to support Vietnam citizens in a particular country or citizens of that country and foreigners who live and work in that country, Vietnamese government tries to establish a diplomatic system and embassy in that country. However, not all countries have Vietnamese embassies. Is there a Vietnam embassy in Hong Kong? If yes, what is the address and how to contact? Let's take a look at the latest updates about the Vietnam embassy in Hong Kong below.
Until now, there is no Vietnam Embassy in Hong Kong but a Vietnam Consulate in this country. Let's prepare required documents and come in person to Vietnam Consulate to apply for your Vietnam visa. For your convenience, we would like to give you the contact information of the Vietnam Consulate in Hong Kong as below:
Address: 15/F, Great Smart Tower, 230 Wan Chai Road, Wan Chai, Hong Kong, China
Phone: (852) 2591 4517 / 2591 4510
Fax: (852) 2591 4524 / 2591 4539
Email: tlsqhk@mofa.gov.vn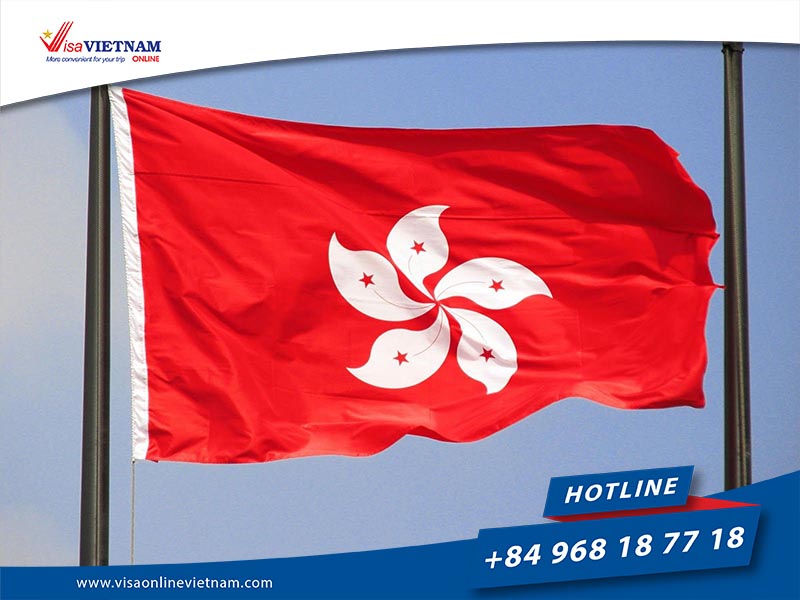 When applying at the Embassy/ Consulate, you need to prepare these documents, but remember that the requirements of business visa may be slightly various from embassy to the embassy but most of them will be:
Your original passport with at least 6 months validity according to requirements of airlines. If there is no blank page on the passport, a loose-leaf visa will be issued.
Application form
Letter of entry clearance from the Ministry of Public Security: the business partner in Vietnam will support you obtain this letter. You just need to provide them with your passport details, type of visa, proposed date of entry and name of the Vietnamese embassy/consulate you wish to collect the visa from. The letter will be granted after 5 to 7 business days.
Vietnam visa fees in Hong Kong.
Process time: it depends on you and how fast you need your visa. In many different cases, time will not be the same. For a detail answer, you should make a call to your agency or to Vietnam Embassy in advance.
Are there other ways to apply Vietnam Visa in Hong Kong?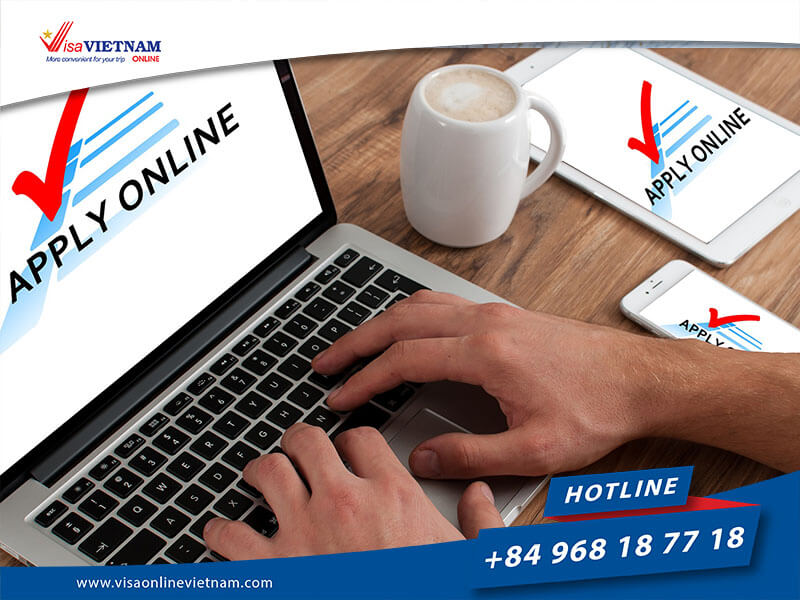 Online visas are a new but very popular type of visa in Vietnam. You can sit at home, with a smartphone having internet-connected, apply for a visa online without moving hard to anywhere. Applying for an online visa saves you a lot of time and money. At the same time, you do not need to be too worried about its safety because online visa websites always offer 100% money back guarantee if you do not get a visa.
Currently, you can apply for an online visa with 2 types of online visas when you arrive in Vietnam:
Applying for Vietnam E-visa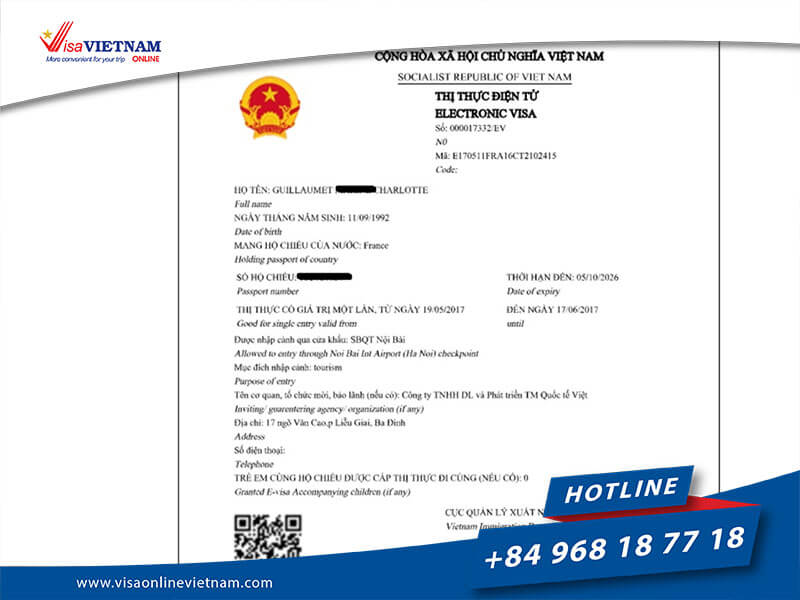 From 01 Feb, 2019, Citizens of Hong Kong can apply for Vietnam eVisa online. This is the type of electronic visa applied online. Only some countries can apply for a visa online so you need to check whether you are eligible for evisa or not. The processing time is 24 working hours, once application is completed and all additional information is available. In some cases it may take up to 72 hours. Rush processing time is available in case you want the evisa Vietnam in urgent case. But extra fee will be charged.
Applicable: only some countries and territories
Single entry only
1 month of staying only
Can enter at: International airports, seaports and border check points
Documents: Passport photo and digital photo
Processing time: 2 working days
Procedure: Apply online on the website, then receive visa via email. By the date of entry, you only need to present this visa for entry.
Applying Vietnam Visa On Arrival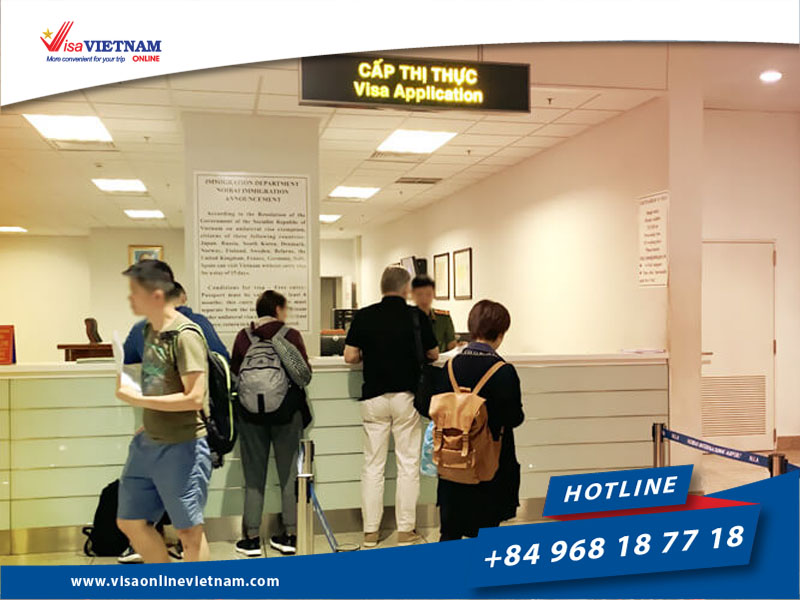 There is an easier way for foreingers to get Vietnam Business Visa: let a Visa Agent apply for you. Your visa will be given at the airport where you land.
What is Vietnam Visa On Arrival? If in the past, people who don't have enough time to go to the Embassy or Consulate for a visa issue, they will not have a Vietnam Visa, but now they can have their Vietnam visa online in their leisure time with just a click for application.  After filling out an online application form and making a payment for service fee, applicants will get approval letters issued by the Immigration Dept of Vietnam after a few working days. With this letter will, the applicant will be able to get visa stamped upon arrival at any Vietnam international airports they land. This is called Visa on Arrival.
On the other hand, processing time maybe shorter than when you apply at Embassy, it becomes the most convenient way if you are in urgent case.
Applicable for All countries
For tourist visa or business visa purpose
Can enter at: International Airports
1 month, 3 months, 6 months or 1 year of staying
Documents: No paperwork required. In some special case, you need to submit hotel booking and round trip air ticket.
Processing time: 2 working days
Procedure: Apply for approval letter on the website, then receive this letter via email. On the date of entry, you go to the visa on arrival counter at the airport, present your approval letter, passport, photo and entry-exit form to obtain a visa.
If you want to apply for Vietnam visa on Arrival or Business Vietnam visa, you can get your Vietnam visa in Kowloon, Tsuen Wan, Yuen Long, Tung Chung, Sha Tin, Tuen Mun, Tai Po or any cities in Hong Kong. Let's apply visa at visaonlinevietnam.com!
***
www.VisaOnlineVietnam.com is operated by VIETNAM VISA SERVICE., Co. LTD VIETNAM with more than 18-years experience in visa service and 20-year in traveling arrangement. This website was set up to offer visa applicants the most convenient but cheapest services that meet the criteria of Quality, Safe and Secure; Reliability, Prompt Responses, Competitive Prices, and Customer-Focused Approach; save your time & money; Money back guarantees for declined applications.
Should you need any further information or have any problem with visa, contact us:
Address: 1 Floor, 56 Nguyen Cu Trinh Street, District 1, Ho Chi Minh City, Vietnam
Phone: +84 839 20 24 26
Hotline: +84 968 18 77 18 \ WhatsApp: +84 – 982 879718
Email: sales@visaonlinevietnam.com
Tollfree USA: 1866-278-6239