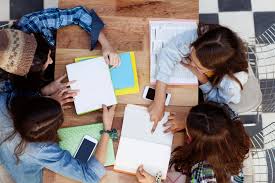 Entry visa procedures
For international students who are currently in their home country, and have been enrolled at an educational institution in Vietnam to study, you should contact the International Office at your school to request for the copy of the approval correspondence from the Vietnamese Immigration Department. You will submit it together with your visa application form, original passport, visa payment, and other supporting documents. You will then be required to collect your visa at the Vietnamese Embassy or Vietnam Consulate General in your home country.
In case there is no Vietnamese government office in your country, it's important to inform your institution as soon as possible so they can organize for your pre-visa approval letter to indicate the location on arrival in Vietnam where you can collect and pay for your student visa. Generally, you can have the visa stamp placed in your passport at international airports in Vietnam like Noi Bai Airport in Hanoi or Tan Son Nhat Airport in Ho Chi Minh City.
As of June 1, 2016, the fees you can expect to pay are below:
35USD for 3 months single entry visa
60USD for 3 months multiple entries
105USD from 3-6 month multiple entries
145USD from 6 months to one-year multiple entries
Visa application form with your photograph (downloadable from the website of Ministry of Foreign Affairs: http://visa.mofa.gov.vn/_layouts/registration/ApplicationForm.aspx)
Original passport with at least 6-month validity and 01 blank page for the visa stamp
Letter of Acceptance from your educational institution in Vietnam
Pre-approval confirmation from Vietnam Immigration Department
Visa application fees (submit at Vietnam Embassy/ Vietnam Consulate General)
3. Visa renewal/extension
For international students who are currently living in Vietnam, and are undertaking/will undertake study at an educational institution in Vietnam and would like their school to be their visa sponsor.
3.1.  What to submit?
Application form (N5) for issuance, replacement, modification or stay extension to be completed by temporary resident foreigner in Vietnam
Original passport with the validity above 6 months
Original residence record
1 Photo 4 x 6 cm with white background, no glasses, business attire
Original student ID card
Proof of tuition fee payment for the forthcoming semester
Application fee
3.2. When to submit?
All required documents need to be submitted to the Student Centre 14 days prior to the expiry date of your current visa.
3.3. How much does it cost?
You are responsible for the visa fee (payable in Vietnam Dong with the exchange rate at the time of settling the payment). This fee is to be paid to the Student Centre at your educational institution when you submit your application. A receipt issued by the Immigration Office will be returned to you later.
Extension of stay permit: 10USD
Length of extension: 3 months
3 months single entry visa: 35USD
3 months multiple entry visa: 60USD
3-6 month multiple entry visa: 105USD
6 month to one-year multiple entry visa: 145USD
4. Processing time
It usually takes up to 30 days to receive the pre-approved letter of student visa from your institution since your acceptance and enrolment. You will then be required to submit your visa application along with this document to Vietnam Embassy or Vietnam Consulate General in your home country, which may take from 3 to 14 days to collect your student entry visa. In case of an unexpected event, more time may be needed.
5. Visa exemption
Citizens from some countries are exempt from requiring visas to enter Vietnam. However, before the exemption date has expired, students must leave the country and re-enter in order to collect a student entry visa. More information on visa exemptions can be found here ==> NA5_Form