Off-road vehicles come with an engine block, sturdy structure, high chassis, and strong design; therefore, they are often used to climb over the mountain.
If you are a motorcycle and car connoisseur, you certainly have knowledge of off-road vehicles. So, which skills have you been equipped with for riding or driving on roads? Which off-road routes have you ever experienced? In the following article, we will share our interesting tips with you to conquer the remote areas across Vietnam – a beautiful country with winding and bumpy roads.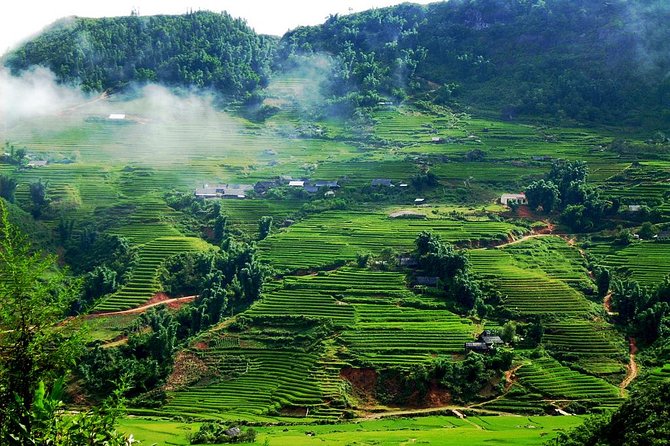 Must-know off-road riding and driving experience before conquering routes in Vietnam
As we all know, off-road motorcycles and cars have many special characteristics. Riding on different lands, we have to apply different driving skills. So, which is the needed experience when crossing those rugged roads in Vietnam?
4WD and off-road traction
4WD stands for 4-Wheel Drive, is a part-time 4-wheel drive system. By using this drive system, your vehicle can run as either four-wheel drive or two-wheel drive, depending on its axle selection mode. While the two-wheel drive is applied to smooth roads, the four-wheel drive is used for harsh off-road routes with the option of fast or slow speed (4H, 4L). The differential system and central differential lock will operate at the slow four-wheel-drive mode so that the wheels rotate at the same speed and avoid the muddy positions.
For modern cars, in addition to choosing the type of transmission, they are also equipped with traction control technology to escape from suddenly unexpected skips even when you are driving on the snow surfaces.
Reasonable speed adjustment
It is not a good idea to drive so fast on off-road motorcycle routes in Vietnam. If you try to step on the accelerator, rush and directly crash into the rock when crossing a high stone, the shock absorber is maximized and the spring bounces back. This will not only cause damage to your vehicle but also bounce back both the driver and the vehicle; then you still cannot overcome the obstacles. In this situation, the best way for you is to run slowly, take advantage of the great traction at low revs and shock absorbers to cleverly drive through the rock without damaging the tires and other parts.
Remember: "As Slow As Possible, As Fast As Necessary" is the slogan of Land Rover when it trains its off-road members. It is truly a mantra to keep calm when dealing with off-road challenges.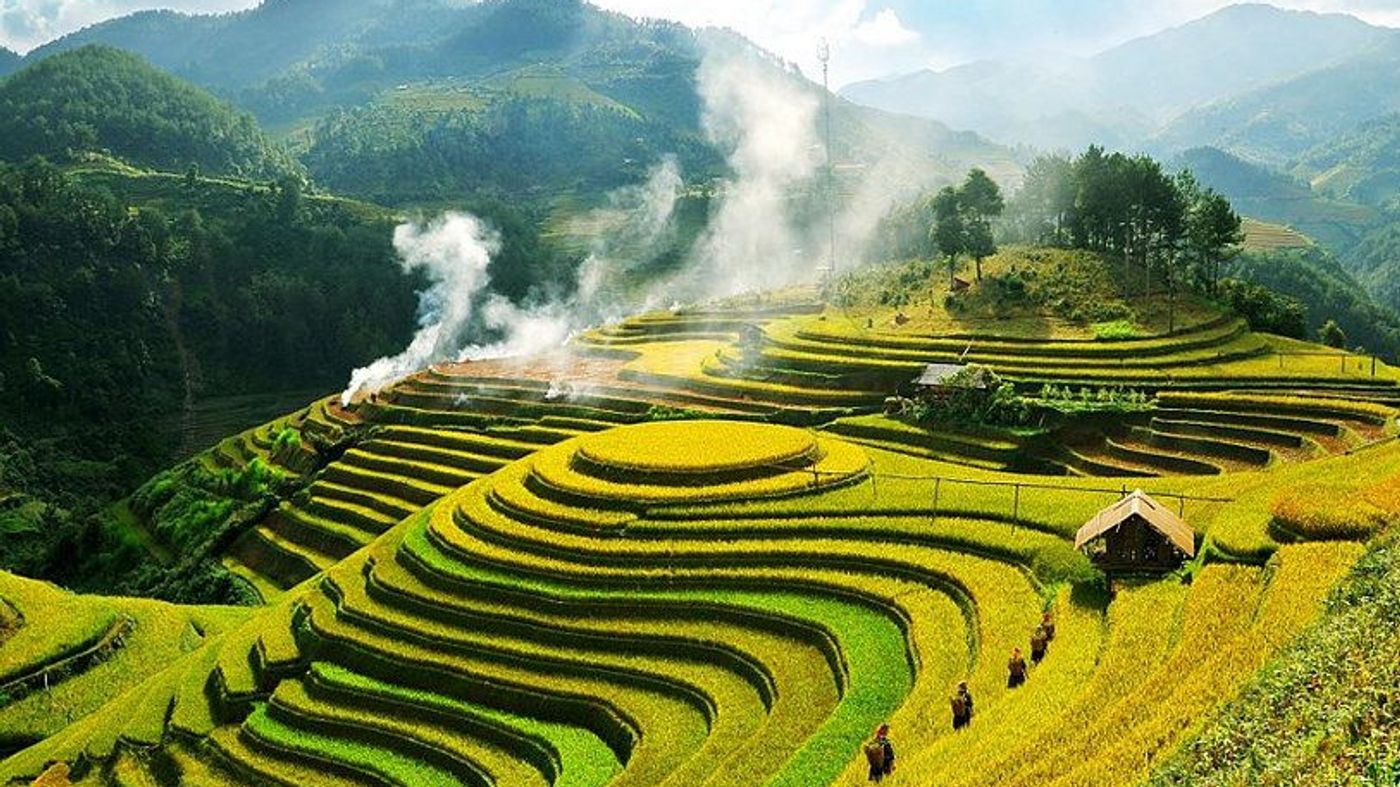 Low gear, low revs
Off-road is known as one of the most difficult terrains that requires a low-speed driving. You can also choose low axle installing mode to ensure safety. If the car does not have this low axle installing mode, the driver has to drive with a low gear.
Driving at low revs not only helps the vehicle increase the traction when going uphill and overcome obstacles, but also increases the engine braking ability and prevents the braking system from overburdening.
Remove air tire
Imagine that your tires look like basketballs when they are fully inflated. The balls can bounce off because of the high intestinal pressure and surface tension that reduce the contact point to the ground leading to the reactive energy.
When traveling on the street, your car needs 4 inflated tires to reduce friction and save fuel as well. However, when riding on off-road terrain, drivers have to keep the tired pressure low to increase the energy contact section from the tire into the obstacle surface to increase traction and avoid slipping.
According to some off-road experts, the essential experience for off-road is that riders should remain around 75% inflation when driving on the off-road route compared to the usual ones.
Forget losses
If you want to experience a memorable Vietnam motorcycle tour or 4×4 drive, you shouldn't be afraid of damages. Because it is obvious that when you do not have much experience in controlling a powerful vehicle, it is inevitable for a collision, crash, or even breakdown.
It is similar to control an off-road vehicle on Vietnam's terrain. Sometimes, your vehicle will bump into a rock or a tree or suspend on a rock and if you are afraid of being hit such things, off-road are not suitable for you.
Before becoming the best rider or driver to conquer those difficult terrains, off-road enthusiasts have to undergo a period of being a bewildered initiate and pity for the bike.
With the above knowledge, surely you can understand the principles of off-road vehicle operation, from which you will have more experience and skill for off-road traveling. I wish you have interesting experiences on Vietnam roads with this off-road vehicle.
Are you an avid beauty and want to discover more landscapes than you have ever seen? If you are wondering places to move to, the Northeast region of Vietnam is the best suggestion that will surely blow your mind away with such majestic off-road Vietnam 4×4 tours of BM Travel Adventure to unexplored regions, peaceful villages, breath-taking waterfalls, challenging winding and rugged roads, …
With the aim of providing you unforgettable memories, we ensure to satisfy your natural curiosity. We annually organize hundreds of Vietnam motorcycle tours, Vietnam dirt bike tours, Vietnam enduro tours from north to south (Northern Loop Vietnam, Northwest Vietnam, Ha Giang Motorbike Tours via Hoang Su Phi, Tours, Vietnam motorbike tours on the Ho Chi Minh trail, Sapa Motorbike Tours, …). In addition, we also make tours around neighboring countries like Laos, Cambodia, Thailand, and also caravan tours from other countries to Vietnam. We ensure to offer tourists the best destinations that you will remember during your lifetime.
BM Travel Adventure not only organizes Vietnam motorbike tours but also is a leading Vietnam motorcycle rental, offering all kinds of motorbikes such as adventure bikes (Honda CRF250L, XR150L, Suzuki DRZ400, Triumph Tiger, BMW GS1200…), enduro bikes (Kawasaki KLX 450R, Yamaha WR450F) and dirt bikes. Coming to BM Travel Adventure, we ensure to serve you the best motorbike rental services at the most reasonable prices.
Our fan page: https://www.facebook.com/bmtravelmotorbiketours/
Our office: 36 Duy Tan Street, Cau Giay District, Hanoi City, Vietnam
Phone/ Whatsapp: +84 976 024 986 (Mr. Binh)
Email: info@vietnammotorbiketoursclub.com